Quanzhou Yongu Weaving Co.,Ltd.(Now renamed Fujian Yongu Group Co.,Ltd.)
Yongu Weaving Department located in Yongu Industrial Park of the 1st Industrial Zone of Yonghe Town in Jinjiang City, cover 80mu with a total investment of RMB 50million. It has introduced internationally leading high-speed jet looms and electronic multi-arm machines etc., in which there are 136 water jet looms imported from South Korea, 64 water jet looms produced domestically, 224 water jet looms produced Qingdao Huazun, and two set of treating, pulp and combining machine imported from South Korea. Currently, there are round 200 employees in the Weaving Department, and the annual output of the company is 20 million yards.
The company specializes in development and production of high-end high-density nylon fabric, ultra fine filament chemical fiber fabric and interwoven fabrics for casual wears. It products cover all types of woven chermical fiber products, gengerally including various plain, twill and jacquard fabrics interwoven with nylon, Dacron, Taslon and polyester-cotton. The high-end products include superfine denier series(20D,30D),imitation memory series, metal silk fabric, and double-end & double-weft series.
We produce, process and sell 20D, 30D, 40D, 50D, 70D, 75D, fabrics for down coats and jacquard fabrics for sports wears throughout the year.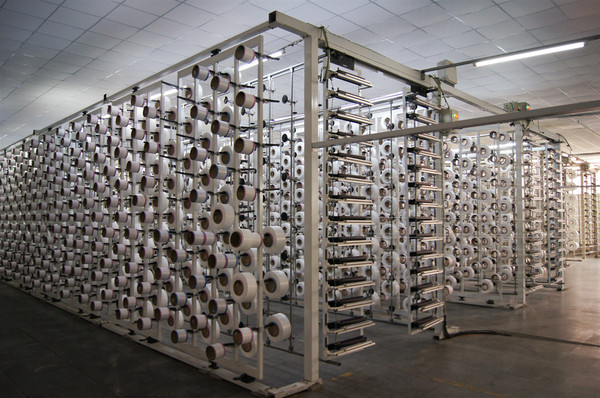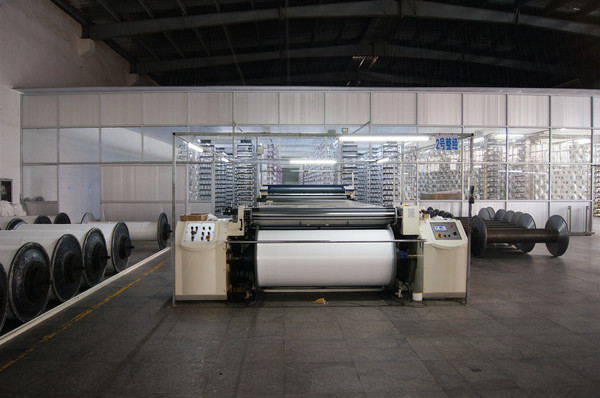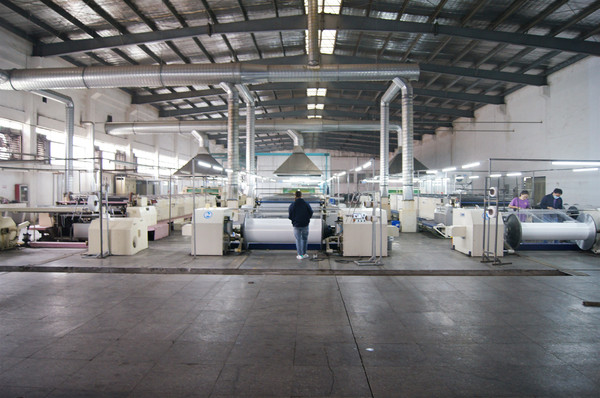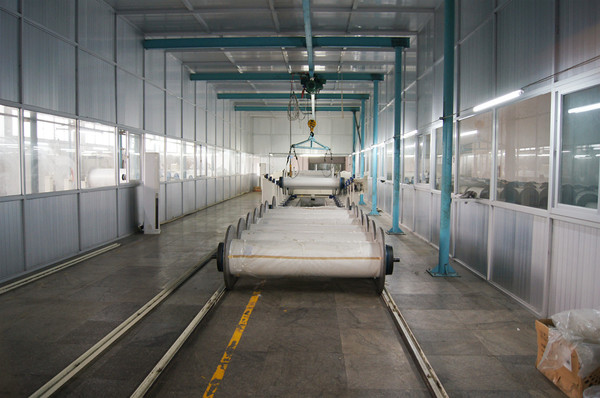 织造事业部准备车间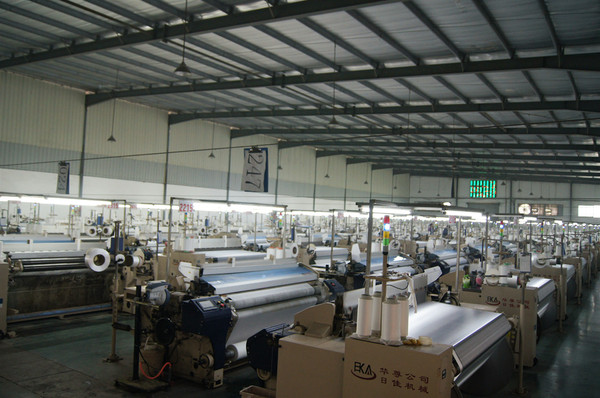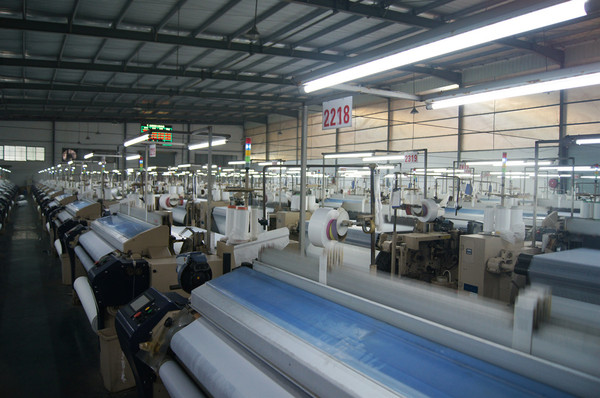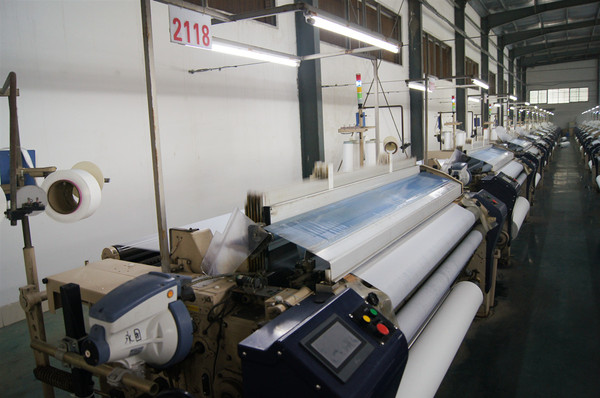 织造事业部织布车间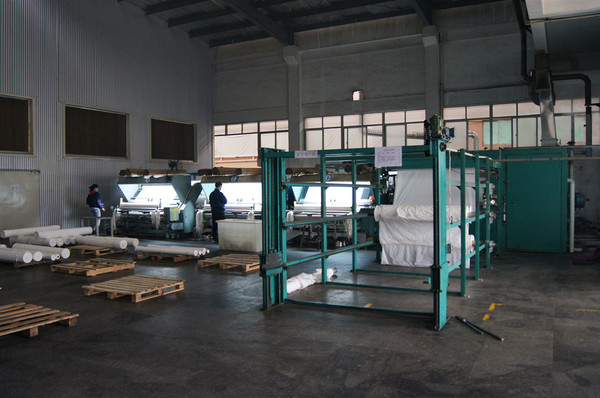 织造事业部验布车间